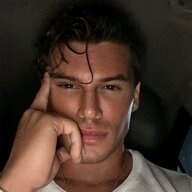 Under Review
Under Review
Joined

Dec 14, 2022
Messages

1
Reaction score

0
NL COIN

All cards used are personal cards from major banks, not cheap virtual cards. Each card is used only once per account.
Get ridiculously cheap prices on steam
, for example;
High On Life US price: $59.99 / Argentina price: $3.77
Check the price of any game here:
https://steamdb.info/
Change steam region to Argentina
► Your own account..$6
► Fresh account.....$3
Balance top-up and gifting service
► Top-up via gift...$1 = 110 ARS
► Top-up via login..$1 = 90 ARS
• We can top-up the exact amount of balance you want or just gift a specific game.
• What's the difference between gift and login? Top-up via gifting takes 72 hours for the 1st time (Steam gifting rules for newly added accounts). Top-up via login it's instant because we login into your account and add the balance directly.
• Top-up via gift it's a bit safer for us than via login (That's why we offer better rates)
We only take crypto.
https://discord.gg/HerYGucQTG